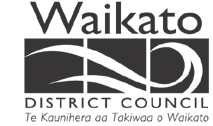 The Onewhero-Tuakau Community Board's role is to express the community's views on local issues to the Council. It is also in a position to award discretionary grants to local organisations.
OTCB Facebook page is here: https://www.facebook.com/onewherotuakau
Details of the elected members and their contact details here    Up to date Information from the council and all minutes from previous meetings can be found here.
The Board meets on a six-weekly cycle with meetings scheduled to start at 6.00pm. Public Forum will be the first item on the Agenda.
All members of the public are invited to attend.
Chair:  Caroline Conroy
Deputy Chair: Shaun Jackson
For more information contact the General Manager Customer Support  Sue O'Gorman or the  Democracy Team on any matters relating to the Onewhero-Tuakau Community Board agenda.
If you cannot find an agenda or minutes for a particular meeting online relating to the Onewhero-Tuakau Community Board agenda, please contact the  Democracy Team.
The Community Board meeting schedule 2021
Tuesday, 27 April;
Monday, 8 June;
Monday, 19 July;
Monday, 30 August;
Monday, 11 October; and
Monday, 22 November.
The Community Boards meeting details can be found on the council Events page.  Please contact the Waikato council Democracy Team if you have any queries.