Onewhero's hidden gem. Off the beaten track, roughly 12 meters high, Vivian Falls is located next to Harker Reserve.

The 12m high Te Wai Heke O Maoa (Vivian) Falls, named after Maoa who in the 1700's would test the courage of his warriors by ordering them to dam the falls at the top and then lie in the stream below at the bottom. Once they were positioned he would release the water to pour over them and if the warriors held their position he took it as a sign they would be successful in battle.
Walking and driving instructions
From the Tuakau Bridge, cross the Waikato River towards Onewhero and turn right (second turn) into Onewhero-Tuakau Bridge Rd and follow it until you reach Onewhero. Turn right into Kaipo Flats Rd which is a loop road. From this road turn right into Miller Rd. Drive along Miller Rd until you see a sign 'Walking Track to Harker Reserve (no vehicles beyond this point)' There is a small car park there with no facilities.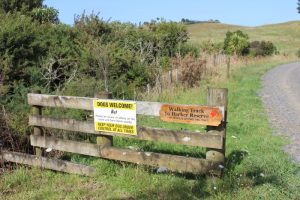 An easy 5-minute return track leads to the waterfall's base. You won't miss it – just follow the main road for 1-2 minutes, then as soon as you see a sign 'Vivian Falls' turn left and follow the track which descends to the waterfall's base.
Be careful when the track is wet – the last part of the trail (stairs) can be slippery. Take extra care.
Return via the same track; or if you have time, then return to the road and continue a 3km walking track through native bush and farmlands.
content credit: some text from www.waterfalls.co.nz & images from www.tracksntreks.com