SVC - Sheri's Vinyl Creations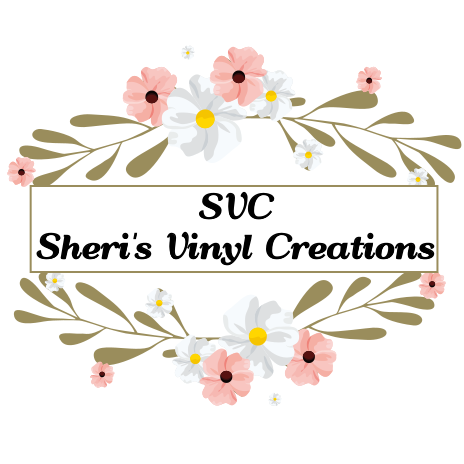 My name is Sheri and have always loved creativity. It started when I was 10 years old and my mother taught me how to sew. I grew up sewing my son's outfits, blankets, toys, etc.
I moved into Stampin Up and loved the fun I had making cards but the real joy came when I began designing Scrapbooks. Not just any scrapbook, incredible ones. I loved the ability to use just about every crafting gizmo ever purchased.
I then discovered the Cricut and from then on; it's been a passion for vinyl, all things vinyl. I love making clothing, frames, cups, just about anything you can stick or heat vinyl too, I will
🙂
I have been quite ill over the last 10 years and my crafting and creativity has really kept my brain moving when the rest of me just doesn't feel like it. It's a passion and a love that I enjoy doing for my family and others. Everything I make, truly comes with a lot of love.