Arohanui with Hayley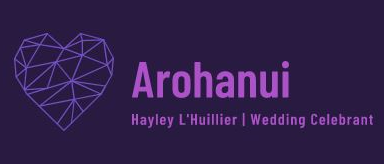 Welcome to Arohanui with Hayley.
Arohanui mean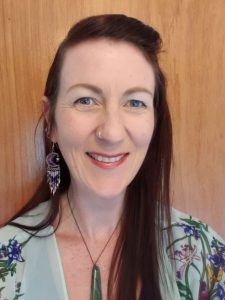 s the deepest kind of love, 'big love' or much love and affection. This is what I bring to the table. I put my heart and soul into making a couple's commitment in marriage 'big love' worthy.
I have the skills to develop and collect the knowledge required to design your perfect ceremony that creates connection and interest with you and all your guests. I am a confident and trustworthy choice and I will do everything I say I will do. I'm a colourful, quirky and charismatic human, who likes to look at the world through rose coloured glasses. This allows me to bring a modern, fresh and slightly alternative view to things. I love, books, movies and music so have been developing an archive of alternative wedding quotes. I am interested in weaving Te Reo and Maori culture and traditions into what I do, be it as simple as incorporating a greeting or Karakia or something more elaborate like a kapa haka group or waiata.

Big elaborate or a more intimate wedding, no worries, I have an eye for detail and love creating. I am sincere and empathetic and just want couples to have the best day of their lives at the start of the rest of their lives together.
Facebook. www.facebook.com/Arohanui.with.Hayley.LHuillier
Instagram @Arohanui_with_Hayley